https://dmx.readthedocs.io/en/latest/overview.html
This DMX documentation rewrite effort is very young. It started with the advent of DMX 5.2.

In contrast the DMX 5.0 documentation is much more complete. Click the bottom/left corner and choose version stable.
As much as I appreciate your effort to revise the documentation, I think there is some confusion regarding the stable version. My production system is on version 5.1, but in the above quote DMX 5.0 is mentioned. One could now get the impression that 5.0 and not 5.1 is the stable version – to then learn that the version of the documentation is meant. So the stable version of the documentation is 5.0 and not 5.1? I might be confused.

By the way, my old bookmark leads me into a maze. Nice!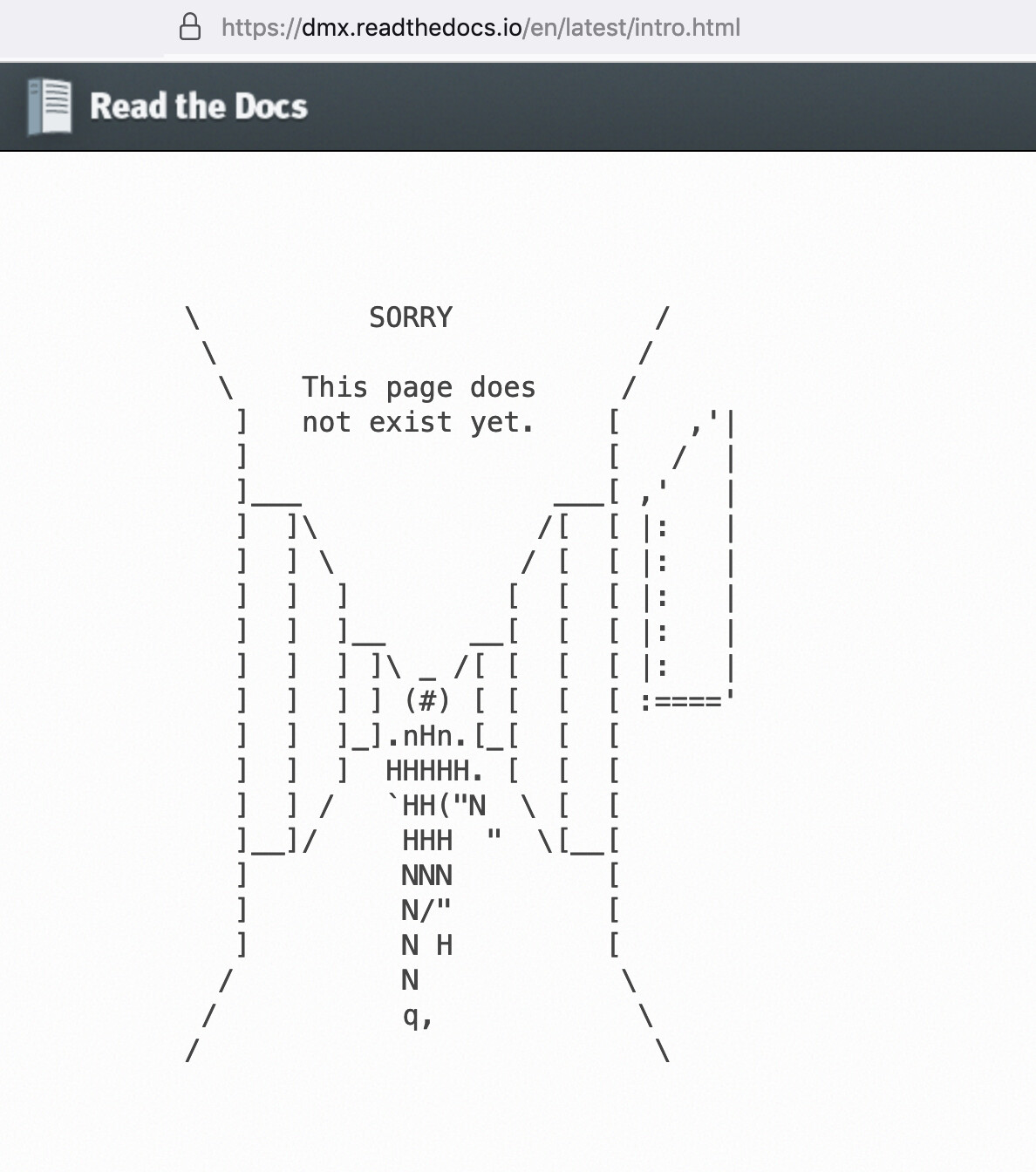 https://dmx.readthedocs.io/en/latest/intro.html